Walk into the beautiful new countryside, light up the way home, light up the heart of homecoming
Recently, a video full of positive energy touched many people on the Internet:
A driver in a county in Yunnan province illuminates the road for elementary school students riding mountain roads at night for more than 20 minutes until the lights appear. At this time, the elementary school students stopped their bicycles and bowed deeply to the driver. In this scene, people deeply felt the bitterness of life in the deep darkness and the warmth conveyed by a ray of light. In China, there are still more than 20,000 villages like this without electricity supply, and there are more than 8 million rural households with a population of more than 30 million. These areas are often difficult to access and costly due to remoteness and complex terrain, which seriously affects the safety of villagers' night travel and restricts local economic development.
Warm homes, illuminate the beautiful new countryside
▷ As an energy source, solar energy can control the consumption of road lighting from the source, prompting the upgrade of road lighting management and control modes.
▷ Converting solar energy into light energy can not only reduce the waste of resources, but also achieve the effect of protecting the environment.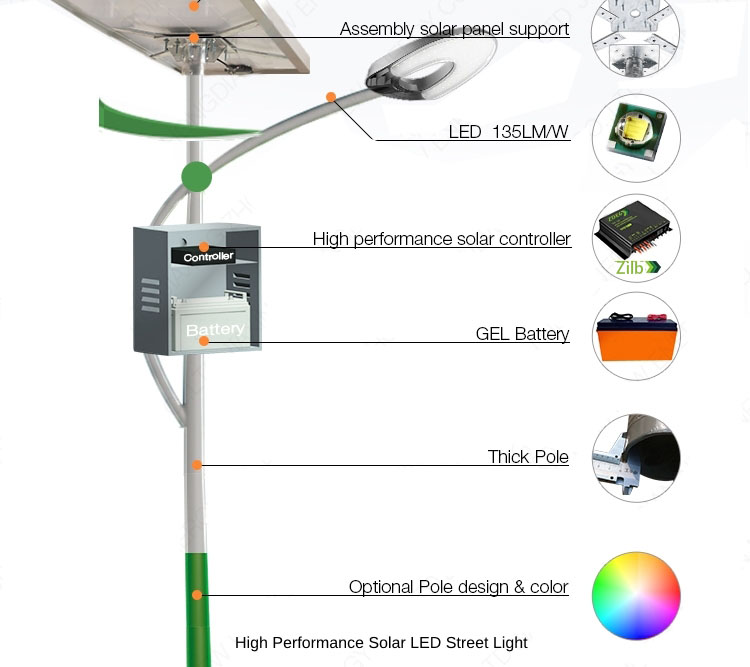 Solar energy has no pollution, no transportation, no monopoly, and "inexhaustible and inexhaustible", which has become the mainstream of contemporary new energy. Vigorously develop new rural energy sources, allowing solar energy to enter thousands of households and become a key project for poverty alleviation in many rural areas.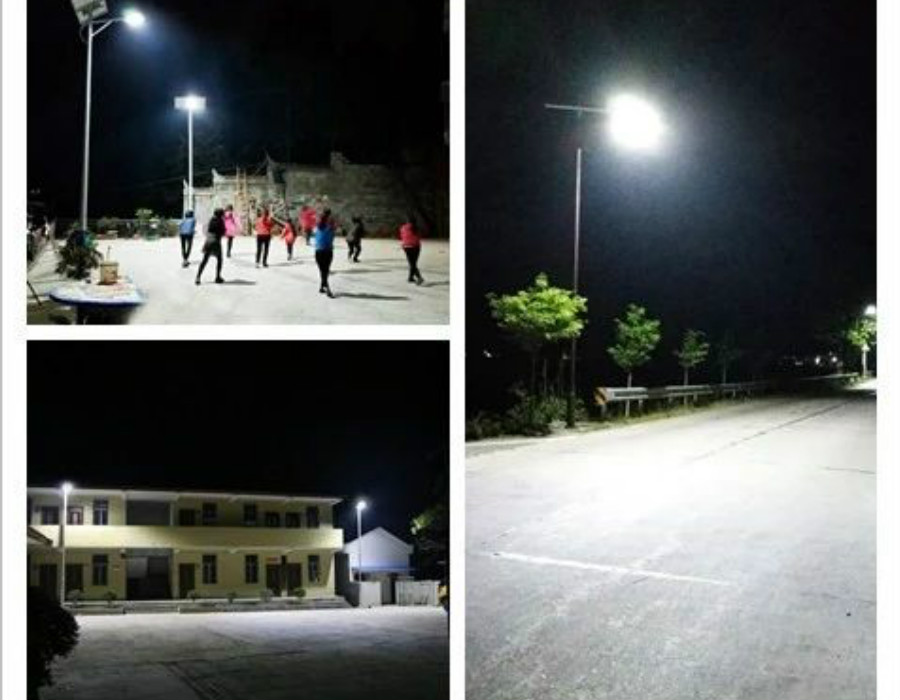 Zilb Lighting's solar street lamp lighting project in many parts of Hunan has greatly improved the happiness and satisfaction of the villagers
Spread the light and benefit thousands of families
Recently, the solar street lamp lighting project in Zhaitou Village, Anjiang Town and other villages and towns in Hongjiang City, Hunan Province, participated by Zilb Lighting was officially completed, which greatly facilitated the travel of local residents. More than 450 sets of SL-2A series solar LED street lights have been settled in the villages, and tens of thousands of villagers have benefited from them.
In order to better allocate resources and optimize the lighting effect, overclocking three fully considers the travel habits of local villagers. All street lights are uniformly equipped with an intelligent control system to achieve intelligent control of brightness during different periods of time, which is not only energy-saving and environmentally friendly, but also greatly Enhance the effective lighting ability of the lamp.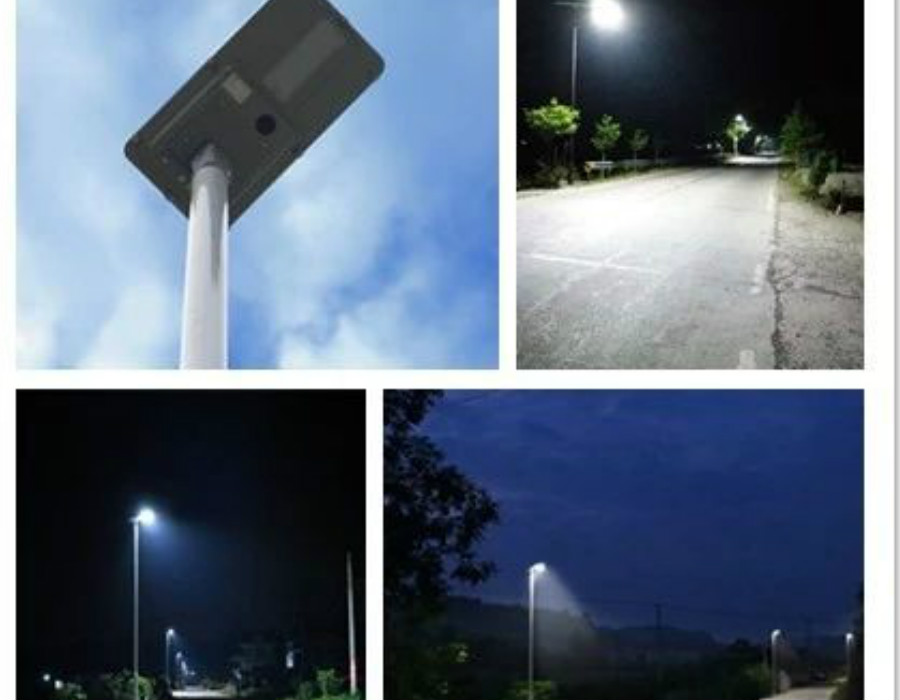 The real scene of the case in Zhaitou Village, Anjiang Town and other places in Hongjiang City
The solar street lamp lighting project in Zhaitou Village and Anjiang Town, Hongjiang City, Hunan Province is undoubtedly an epitome of improving the "satisfaction" of the masses and enhancing the "happiness" of the people during the construction of new rural areas in China. The practice of overclocking three again proved that: solar LED lighting without cable laying and electricity bills is very suitable for remote rural areas in China.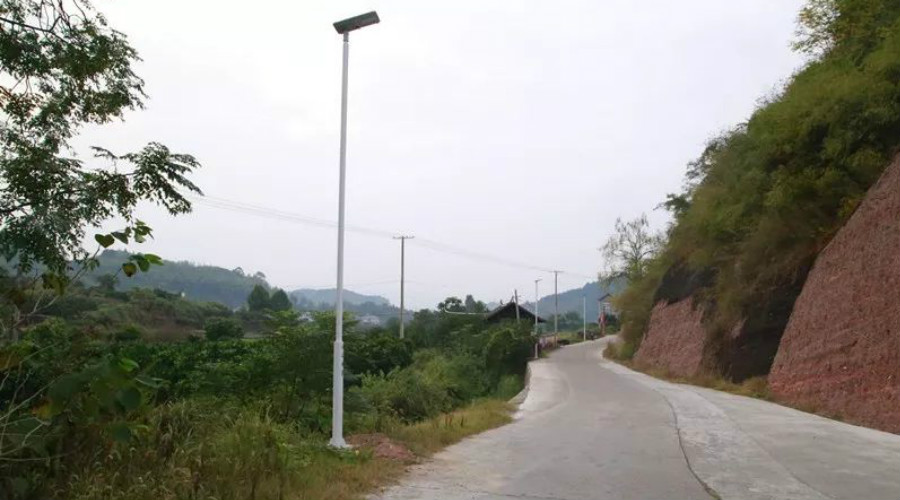 Light up the "spark of fire" in the countryside
Zilb Lighting adheres to the "full-scale fulfillment of its commitment to sustainable development" and spares no effort to provide high-quality and energy-saving LED lighting for rural areas in China, and further promote the application and promotion of solar LED lighting technology. So far, overclocking III has provided nearly 20,000 sets of solar LED street lights for many power-scarce mountain villages in Xiangxi, Hunan Province, benefiting tens of thousands of hundreds of families.
▷ "It's nice to have street lights. I'm not afraid to walk at night when I go home at night. It's a lot safer"
▷ "The street lights are on, and our hearts are warm!"
——Feedback from local villagers in Xiangxi, Hunan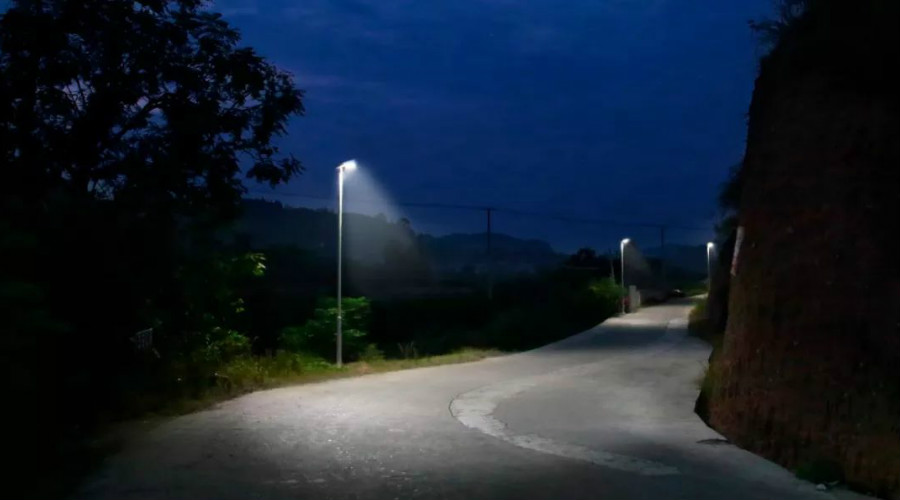 Relying on its technical advantages and strong innovative strength in the field of lighting, Zilb Lighting has become the "Bright Messenger" in the dark. Solar lighting not only illuminates the way forward, but also allows people to swagger in the light; it also illuminates the future and brings more possibilities to the original villages. Overclocking Sanhui will continue to do its best to focus on the R&D and innovation of solar lighting products and technologies, and sway the "sunshine" into the wider "darkness".